To do something with bravura means to do it exceptionally and with a spirit of adventurous courage. We know you started your business this way, and every day going forward is a chance to excel, demonstrating to the world and yourself how your choices and your work produce amazing results.
Our mission is to empower your business with that same level of excellence and spirit of adventure that our name Bravura conveys.
You need INFORMATION. You need ORGANIZATION. And you need a STRATEGY to achieve the success your competition can only dream of.
We're here to use our knowledge of accounting and finance to organize your information and form that strategy which will enable you to constantly make expert decisions to build your success story into an even bigger one than it is today and last well into the future.
"With over 10 years of experience working on the accounting for businesses of all sizes, I've seen the kinds of problems that affect both fortune 500 companies and smaller local businesses. I'm passionate about helping business owners take advantage of the latest technology to streamline their financial strategy and maximize profits and business value.
Based in Atlanta, GA, but servicing businesses nationwide, I'm here to help you with your business finances whatever your situation may be.
When I'm not crunching numbers for clients, I love hunting for stocks and investment opportunities, spending time outdoors, and practicing Spanish with my wife. Ask me about my stock picking strategy!"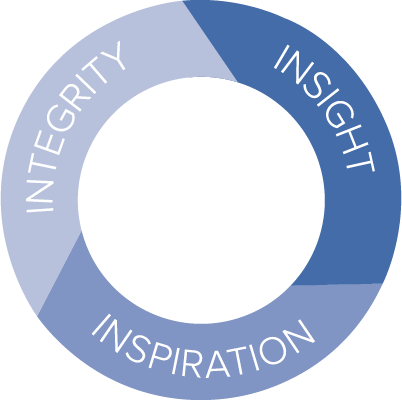 When it comes to accounting and bookkeeping, ensuring integrity in everything we do is our top priority. You can be sure your financial statements will always be prepared and presented accurately and truthfully. Whether it's the bottom line on your income statement or the level of net worth or your balance sheet, you will always know exactly how your business is running.
When your financial statements and books are prepared accurately, you will have the most complete picture of the results of your business possible. Your income statement, balance sheet, and statement of cash flows all work together to provide a diagnosis of the financial health of your operations. Combined with our knowledge of industry best practices and standards, you'll know exactly how you stack up.
Seeing the results of your business after all your hard work is one of the most satisfying experiences you can have. When every line of income and cost is laid out neatly, it becomes very easy to find areas for potential transformation. Knowing exactly where to focus your financial efforts can provide both the perfect means and motivation to propel your operation to new heights.
What do our CLIENTS say about us?
Joe Auzenne
April 22, 2023.
I was running out of time and places to go for my taxes, but thankfully Anthony at Bravura helped me before the deadline. He helped educate me along the way and walked me through everything I needed to do and made it a clear and simple process when I needed it most and I cant be more thankful.
John Vinson
April 19, 2023.
I highly recommend anyone to use Anthony Kirkover as their CPA! He saved me time and money, he was prompt, and he was great about communicating with me to ensure I understood anything I had questions on.
Ahmet Polik
April 13, 2023.
Anthony is very professional, courteous, and proficient at what he does. Would highly recommend his services. Reach out to him with any accounting needs.
Carmen Barreda
October 27, 2022.
Anthony was great! Great source of all Tax information, and honest! Hard to see nowadays.
Josh Banasiak
May 13, 2022.
I highly recommend Bravura Financial Solutions. Anthony was a pleasure to work with. He is focused on the best outcomes for his clients. If you need your taxes done, please use Bravura and give Anthony a call or visit.
Katherine Miller
April 4, 2022.
I use Anthony as my CPA for my small business and I utilized his services to file my 2021 federal and state taxes. He has provided excellent communication and is very knowledgeable in his area of expertise. I will continue to utilize his services for the foreseeable future and have nothing but wonderful things to say about Bravura Financial Solutions since contracting with them in October 2021.
Oliver Villacorta
March 17, 2022.
Bravura financial was very helpful and efficient during tax season. As a small business owner, my priority is to reduces costs while not cutting corners in quality. Anthony worked closely with me to identify tax deductions I overlooked, all while providing diligent and friendly customer service. 5/5 recommended to anyone that is looking for a quality accountant with experience in consulting and solving complex problems.
Will Bettelheim
March 4, 2022.
Great service. Fast , quick, and on point. I choose no where else to get things done. Always extremely reliable. I recommend everyone get on board with BFS!
For years I have used TurboTax for the sheer fact it was simple and the explanations made me feel comfortable with the Tax filing process. Enter Bravura Financial Services. Anthony walked me through filing my personal taxes with MORE detail and understanding than TurboTax could have provided me. We used the 1040 and every other form possible to file my households return, and in the end I realized I had been leaving money in the table. Would highly recommend Bravura Financial Services and plan using them next year too.
Taylor Jones
February 11, 2022.
Anthony became our "tax guy" for our new business that we recently started. He has been extremely helpful and so patient answering every question we've had (which has been a lot)! He explains everything thoroughly, and is very knowledgable. We were dreading our first tax season as business owners, but Anthony has made it a breeze for us!
E-mail: akirkover@bravurafinancialsolutions.com
Follow Bravura On Social Media