WHAT OUR 
SERVICES

INCLUDE
Some of Our Time and Effort Saving Bookkeeping Solutions Include:
Ensuring all your sales and expenses are properly recorded to properly accounted for.


Reconciling bank accounts to track ever dollar spent and earned.


Recording journal entries for unique financial transactions like leases, loan amortization, and asset depreciation.


Updating Accounts Payable and Accounts Receivable to monitor supplier and customer payment status.


Posting monthly earnings to update your equity accounts.


Ensuring proper documentation for all transactions to maintain an audit trail.


Preparing and delivering your financial statements.

Take Away the Headache of Business and Personal
Taxes

. Some things we can do for you:
Quickly and accurately file your annual business or individual tax returns through IRS e-file.


Ensure you're getting all the deductions you deserve to lower your tax bill as much as possible or get you a refund.


Determine estimated taxes for business owners. Don't pay more than you have to and give the government and interest free loan!


Forecast your tax obligations for the coming year using different business decisions to determine money saving strategies.


File extensions for your tax returns if you haven't quite put everything together yet.


Expertise in S corporations, partnerships, and schedule C sole proprietors.

Our premium Chief F
inancial

Officer service is our most valuable package. Think of having a CFO as having a strategic partner. Your success is our success. We can:
Benchmark your books and financial statements against industry standards so that you'll know where all your business strengths and weaknesses are.


Find ways you can better manage your working capital so that you get increased returns on your cash which means less worrying about wasted costs.


Build your rolling business budget so you can control expenses which means a higher and healthier profit.


See how specific decisions like taking on a loan, buying equipment, or hiring new employees will affect your profitability which means less uncertainty about the future.


Create a forecast to show how much cash you'll need in the future so you'll be more prepared to handle shortages or surpluses of cash.


Help you apply for and understand financing from lenders so that you don't get thrown off by confusing bank jargon and possibly get stuck with conditions that hurt your business.

Your first period of recurring bookkeeping services will include
FREE

benchmarking.
Ask about bundling services together to get discounted tax prep!
To do something with bravura means to do it exceptionally and with a spirit of adventurous courage. We know you started your business this way, and every day going forward is a chance to excel, demonstrating to the world and yourself how your choices and your work produce amazing results.
Our mission is to empower your business with that same level of excellence and spirit of adventure that our name Bravura conveys.
You need INFORMATION. You need ORGANIZATION. And you need a STRATEGY to achieve the success your competition can only dream of.
We're here to use our knowledge of accounting and finance to organize your information and form that strategy which will enable you to constantly make expert decisions to build your success story into an even bigger one than it is today and last well into the future.
"With over 10 years of experience working on the accounting for businesses of all sizes, I've seen the kinds of problems that affect both fortune 500 companies and smaller local businesses. I'm passionate about helping business owners take advantage of the latest technology to streamline their financial strategy and maximize profits and business value.
Based in Atlanta, GA, but servicing businesses nationwide, I'm here to help you with your business finances whatever your situation may be.
When I'm not crunching numbers for clients, I love hunting for stocks and investment opportunities, spending time outdoors, and practicing Spanish with my wife. Ask me about my stock picking strategy!"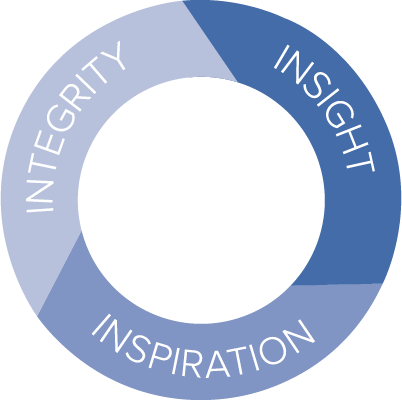 When it comes to accounting and bookkeeping, ensuring integrity in everything we do is our top priority. You can be sure your financial statements will always be prepared and presented accurately and truthfully. Whether it's the bottom line on your income statement or the level of net worth or your balance sheet, you will always know exactly how your business is running.
When your financial statements and books are prepared accurately, you will have the most complete picture of the results of your business possible. Your income statement, balance sheet, and statement of cash flows all work together to provide a diagnosis of the financial health of your operations. Combined with our knowledge of industry best practices and standards, you'll know exactly how you stack up.
Seeing the results of your business after all your hard work is one of the most satisfying experiences you can have. When every line of income and cost is laid out neatly, it becomes very easy to find areas for potential transformation. Knowing exactly where to focus your financial efforts can provide both the perfect means and motivation to propel your operation to new heights.
What do our CLIENTS say about us?
Oliver Villacorta
March 17, 2022.
Bravura financial was very helpful and efficient during tax season. As a small business owner, my priority is to reduces costs while not cutting corners in quality. Anthony worked closely with me to identify tax deductions I overlooked, all while providing diligent and friendly customer service. 5/5 recommended to anyone that is looking for a quality accountant with experience in consulting and solving complex problems.
Will Bettelheim
March 4, 2022.
Great service. Fast , quick, and on point. I choose no where else to get things done. Always extremely reliable. I recommend everyone get on board with BFS!
For years I have used TurboTax for the sheer fact it was simple and the explanations made me feel comfortable with the Tax filing process. Enter Bravura Financial Services. Anthony walked me through filing my personal taxes with MORE detail and understanding than TurboTax could have provided me. We used the 1040 and every other form possible to file my households return, and in the end I realized I had been leaving money in the table. Would highly recommend Bravura Financial Services and plan using them next year too.
Taylor Jones
February 11, 2022.
Anthony became our "tax guy" for our new business that we recently started. He has been extremely helpful and so patient answering every question we've had (which has been a lot)! He explains everything thoroughly, and is very knowledgable. We were dreading our first tax season as business owners, but Anthony has made it a breeze for us!
Jonathan Laws
February 10, 2022.
I recommend Anthony with Bravura solutions for all your accounting and financial solutions. He is true professional and takes time with his clients to encore they are taken care of. We love doing business with him!
Alina Zingleman
December 2, 2021.
If you are looking for help with accounting and finance for your business Anthony is your guy. He helped me manage my books which freed me up so I could focus on my business.
Helen M.
November 25, 2021.
Anthony was very polite and helpful! We will be happy to use his services again.
Abraham Montoya
November 23, 2021.
There's No other Tax Professional I would trust other than Bravura Financial! Telling all my friends about it since it's such a great service! Thanks again for all your help!
Mike Hanson
November 23, 2021.
Anthony is an excellent and attentive accountant who pays sharp attention to detail, and Bravura is an extension of that. Bravura provides services with a focus on quality and maintaining ethical accounting practices, and I highly recommend them to anyone needing account services.
Mason Fazekas
October 25, 2021.
Anthony was extremely knowledgable and patient with me. I called to get information on a new business venture I am starting. I needed to consult a professional on my options and the best way to protect my partner's assets. Anthony gave me multiple options and took the time to explain them to me. Thank you Anthony and Bravura Financial Solutions.
E-mail: akirkover@bravurafinancialsolutions.com
Follow Bravura On Social Media